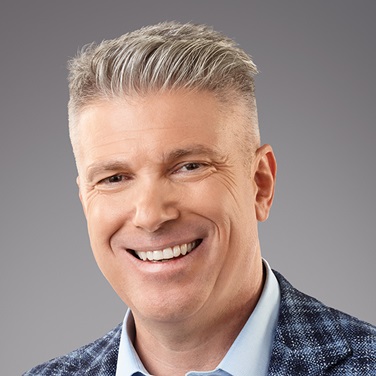 Reaching for a higher standard
It's relatively easy to describe what we do. It's not always as easy to articulate why we do it. What is the intent of our actions, the impact of our mandate? What ensures that the accomplishments we cite at the end of any given year are meaningful and serve to fulfill our mandate?
As the context evolves in which we do our work as the regulator of Ontario's teaching profession, we hold ourselves to the higher standard of why. Our accomplishments in 2018 reflect that.
The what of our work rests in a well-defined mandate established in Ontario's legislation. Simply put, we set standards, license teachers, accredit programs and courses that enable individuals to become teachers and to remain current in their practice, and resolve complaints against members. You'll find complete statistics and trends from 2018 in this report.
The why of our work is predicated on protecting and serving the public interest. At the very heart of that interest is student wellbeing and safety. This imperative guides and creates context for our initiatives and ongoing activities. It also helps to build public confidence in our organization and in the teaching profession itself.
For example, to reduce harm to students, the College asked the government to amend the Ontario College of Teachers Act. We wanted to expand the definition of acts of sexual abuse that would result in the removal of a licence to teach. We sought measures to ensure timely reporting of information by employers to the College. We also supported the idea of a program to provide funds for therapy and counselling for student victims of sexual abuse.
In April, we intervened at the Supreme Court of Canada to protect student privacy and legally establish acceptable and professional conduct between a teacher and a student.
By making harm reduction a goal, we have taken a closer look at "risk categories", those areas of our operation – such as governance, finance, and practice – where we could anticipate risk early and intervene appropriately.
Through regular and cyclical review, we are able to mitigate risks and improve operational efficiencies and effectiveness.
For example, the College's Governance Committee initiated an independent, external review of the governance structure itself. The resulting report and recommendations, including the proposed establishment of a smaller policy governance board with external committees and rosters to carry out the statutory committee work, will be the focus of Council discussion in early 2019.
To support teachers' initial and continuing education, Additional Qualification (AQ) policy development and accreditation, the College took several steps. We met with Ministry of Education staff to review feedback processes and proposed regulatory changes, held design workshops for AQ course developers, developed AQ guidelines involving Inuktitut Elders and those from the Deaf and Hard of Hearing community, and met with teacher candidates in the first and second years of their initial teacher education programs at Ontario's faculties of education. Continual consultation and education help us to flag and address potential issues.
Understanding risk mitigation in self-regulation itself featured in our Inspiring Public Confidence Conference program, May 31 - June 1. By willingly sharing case studies and best practices, regulators continue to avoid risks and improve professional practices.
In the summer of 2018, the College conducted focus group research with parents and members. Participants identified mental health as a topic worthy of consistent advice to the profession. Accordingly, the College developed a professional advisory about supporting students' mental health, which was released in November and will be promoted in seven community events in the spring of 2019. Experts and education stakeholders were heavily consulted in its creation. By providing a framework of ways educators can think, dialogue and act, we respect their professional judgment and ability to serve students at risk.
In November, Council identified managing risk strategically as one of three priorities for the College over the next five years, along with strengthening transparency and accountability, and improving stakeholder engagement.
To better connect with our members and the public, we refreshed our website, magazine and print materials. We stand a better chance of increasing understanding by using language that is clear, simple and (as much as possible) jargon free. And, by using social media and popular electronic platforms, we're able to talk directly to people, seek their thoughts, and answer their questions quickly. Striving to remain open and transparent provides proof of our effectiveness. Transparency also enhances confidence in process.
In 2018, the College renewed accreditation of initial teacher education programs at Redeemer University College, York University, Tyndale University College, the University of Ontario Institute of Technology and Laurentian University. As well, we reviewed and approved requests for substantial changes to programs at the Schulich School of Education at Nipissing University and the Faculty of Education at the University of Windsor.
Through the leadership of our Council, the diligent work of our staff, and the insights of our colleagues in education and self-regulation, we strive to make learning richer and learning environments safer for Ontario students.
We value the public interest, honesty, integrity, diversity and inclusivity. We value quality, professionalism, fiscal responsibility, effectiveness, and teamwork. I value the passion and commitment of people who put students first.
Go ahead, ask me why!
Michael Salvatori, OCT
Chief Executive Officer and Registrar